One of the biggest Australian retailers, Harvey Norman, has implemented a new technique for cross-selling throughout more than 100 franchise locations: digital signage. By simply advertising specific products in various areas of the store, the retailer is able to extend buyers' in-store experiences, ushering them to other departments and encouraging cross-aisle travel.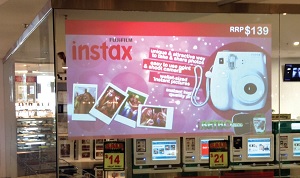 Marketing and sales initiatives are multiplied with digital signage, especially in the retail space. Generating additional revenue through sales lifts, along with the creating effective co-branding opportunities with manufacturers, is only the beginning of the power of digital signage.
Using the technology, retailers like Harvey Norman are able to run department-specific content to monitors throughout the store. With cloud-based management, playlists can be developed on a national, metropolitan, store or even screen level, which are then showcased using panels, tablets, video walls or monitors.
Digital signage provides a lot of cross-selling and up-selling perks for any retail location, but the benefits run deeper, penetrating customer experience.
Understanding Today's New Consumers
While online shopping has made its mark on today's economy, research by Forrester suggests 91 percent of retail sales will still be via "brick-and-mortar" for some time to come. However, this does not mean consumers are simply looking for the traditional brick-and-mortar experience they once knew; they expect a convergence of digital and physical, as Harvey Norman has begun to offer. Technology has allowed consumers to take more control of their purchasing, creating shopping lists that automatically search the web for coupons or better prices, accessing reviews written by experts or peers from the palm of their hands or uploading a product image to enlist opinions from their social networks.
Times have indeed changed, but digital signage elevates the in-store experience, combining the realms your consumers so naturally expect. Technology-enhanced elements, including the replacement of print signage with digital signage displays and incorporation of self-checkouts, are just the beginning of how retailers can regain relevance amongst e-commerce loyalists. With this incorporation, though, consumers are expecting more than what is available on their computer screens—they are expecting an interactive and relational experience. This "experience" must be fully integrated and digitally enhanced in order to engage customers. The environment must adapt to consumers' needs and evolve to their choosing, all in real time.