As buyers grow more technologically savvy, so too must your retail marketing efforts. While you may think you have exhausted all of your options, such as television ads and social media channels, there is still one you need to implement: digital signage.
Digital signage can help harmonise your brand across a handful of local shops or a nation of larger locations. It could also help your products or services stand out from the crowd with dramatic rich content. Additionally, digital signage can help you take advantage of real-time marketing while better educating your buyers before they purchase.
So now that you know how digital signage can expand your marketing and advertising, you're wondering how you can get started.
Here's What You Need to Know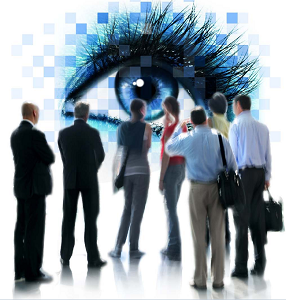 Fujifilm Australia's digital signage solution, Fujivision offers a "one supplier, one contact" approach to your digital signage needs, providing a complete solution, ranging from hardware and software through to implementation and management. Leveraging Fujifilm's wealth of experience in networking capabilities, Fujivision provides a reliable technology solution that is easy to manage, simple to use and perfect for capturing customers' attention on a national, state, single store or individual screen basis.
Fujifilm can tailor a Fujivision digital signage solution to meet your individual needs and environment, managing as much or as little as you need, whether it be for a single location or a fully managed network of connected retail stores.
But it is not only suitable for the retail industry. Rather, Fujivision lends itself well to corporate communities, medical facilities and university campuses where providing information is a high priority.
Fujivision, incorporates Scala, the leading cloud based digital signage software, which allows you to customise signage to suit your needs—from a single screen to thousands of screens managed centrally, remotely or locally for maximum flexibility and unlimited creative options. Fujivision also has the backing of a global company with eight decades of forward thinking and national support.
Fujivision from Fujifilm delivers an integrated visual and interactive experience by taking digital marketing and signage to the next level.
Contact Fujifilm today to discover how Fujivision digital signage can create and deliver a communication program exclusively for your business.