Fujifilm X-M1 Review. Guest Post by Paul Pichugin
Posted by Leigh Diprose

Fujifilm X-M1 with XF14mm f2.8 R - ISO 200 - f8 - 1/45 second

Fujifilm were kind enough to send me their X-M1 to try out along with 3 lenses. Over the last 3 weeks I've put it through its paces in my day-to-day work as a photographer. This ranged from using it along side my other equipment in commercial shoots to dragging on a hike in the middle of the night to a waterfall and in a helicopter for an aerial shoot.
My initial thoughts, coming from a full-frame DSLR, were "gee it's small", which is mostly a good thing, although having quite large hands it took a little getting used to using. The other thing that I initially found strange was using the screen on the back to compose and take photos. I lost count of the number of times I held it up to my eye and blinded myself!
The first thing you notice after the size, is the build quality, it has a great feel and I wasn't worried about it falling apart in my hands. The finish and placement of the controls all felt quite natural to use and I love the retro styling! The X-M1 turned out to be quite the versatile bit of kit, especially when partnered with the 14mm f2.8 lens or the 35mm f1.4, I'm a big fan of prime lenses and these 2 were very good. I was also sent the kit 16-50mm lens, which isn't quite as fast as the prime lenses, but quite versatile none the less.
Fujifilm X-M1 with XC16-50mm f3.5-5.6 OIS - ISO 400 - f8 - 1 second
High ISO Performance:
My first outing with the X-M1 was a trip out to the coast to see how well it performed at night. I quite enjoy night sky photography and Western Australia is known for it's clear night skies and amazing views of the stars. The high ISO performance was a little bit noisy for what I was trying to use it for, but it performed very well for a camera in it's budget range. I've previously used the X-Pro 1 and the high ISO performance on it is incredible. I turned on the long exposure noise reduction feature and the jpegs that came out of the camera were a fair bit cleaner than the RAF images.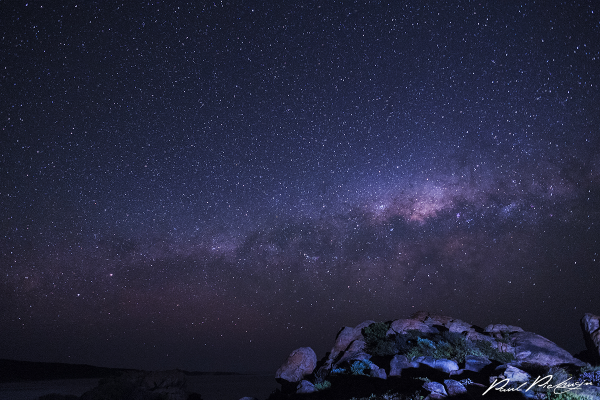 Fujifilm X-M1 with XF14mm f2.8R - ISO 3200 - f2.8 - 30 seconds
The other night scenario I put it through was a waterfall with the stars behind it, unfortunately we timed this wrong to get the milk way cloud over it, I'm going to have to try that next year when the stars align so to speak. I was very happy with the performance of the X-M1 at the waterfall, it definitely held it's own and the results weren't that far off what I got out of my Canon DSLR.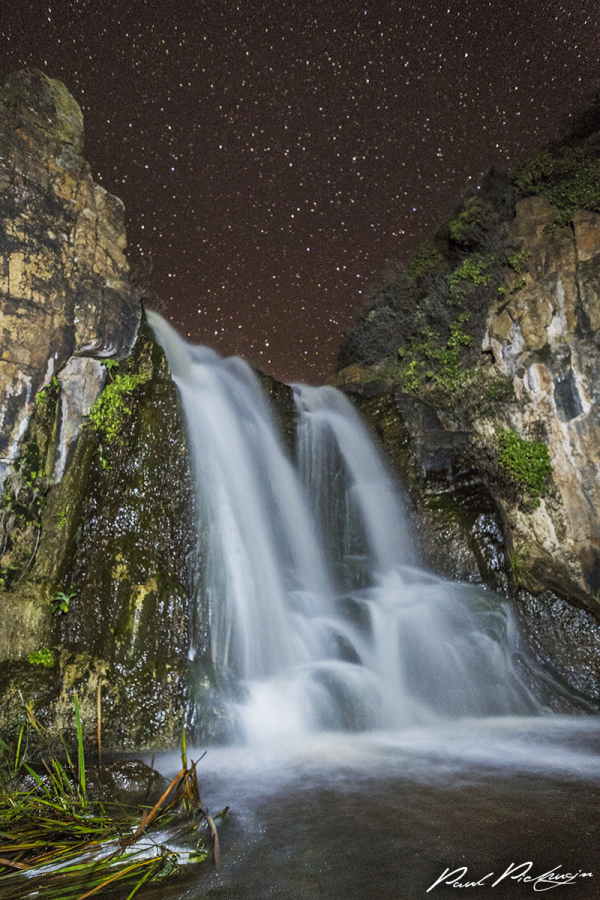 Fujifilm X-M1 with XF14mm f2.8 - ISO 3200 - f3.2 - 25 seconds
WiFi:
One of the new features that I tested out was the built in WiFi. It was simple enough to use, you just put it into play back mode, press the WiFi button and then open the app on your phone. I use an Android Samsung Galaxy S4 and was able to transfer photos very easily. I also tried it out on an iPhone 5 and it worked flawlessly. I must say, it was pretty cool to be at a beach taking photos and then being able to upload them to my social networks before I'd even left the beach.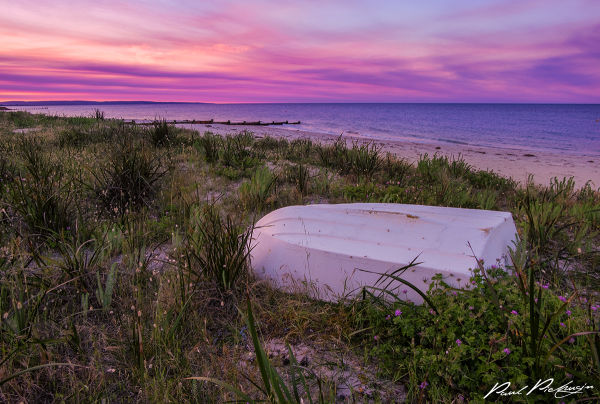 Fujifilm X-M1 with XC16-50mm f3.5-5.6 OIS - ISO 400 - f6.4 - 1/60 second
Commercial use:
I brought the X-M1 along with me on several commercial shoots for clients, just to see how the images would compare with my DSLR. While I think the overall quality of the consumer X-M1 isn't quite at a premium Digital SLR level yet, I can see in the next few generations there is some potential to replace the Digital SLR. The X-M1 was certainly great in the commercial setting, I explained to my clients that I was trying out the new camera and they were happy for me to shoot images on both systems. The images out of the X-M1 are obviously not the same resolution, but the detail and clarity of the images isn't lacking at all, the dynamic range of the sensor is great too.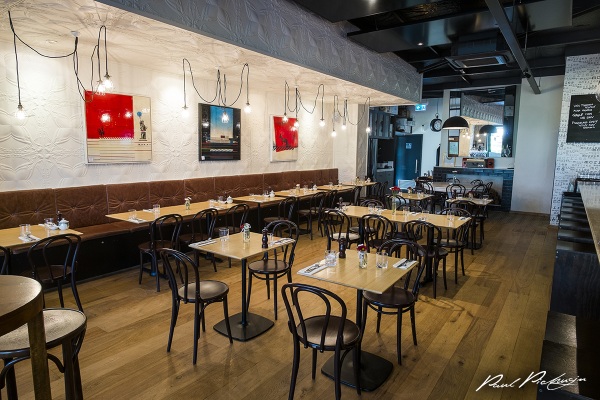 Fujifilm X-M1 with XF14mm f2.8 R - ISO 400 - f8 - 1/5 second
I shoot a fair bit of aerial photography for my clients, so I headed up with Wild Blue Helicopters for an hour to shoot some of our local coastline, to see how the Fujifilm X-M1 went… this is where it really surprised me. Aerial photography is a fair bit different to most other types of photography, in that you really have to account for the vibration of the helicopter. Also you can't really use lens hoods as they have a tendency to blow away when you are leaning out. So I used the X-M1 with the 16-50mm kit lens. Some of the images I captured on it where very comparable with my DSLR images.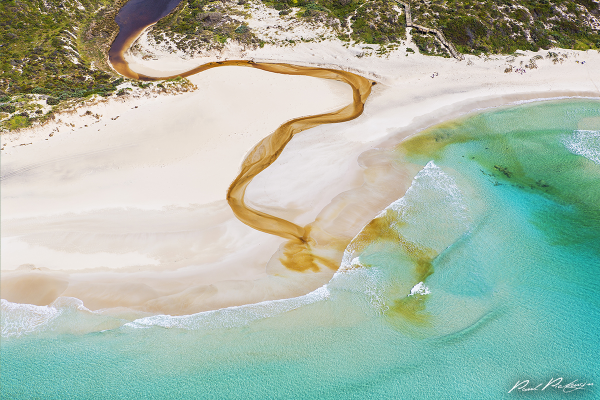 Fujifilm X-M1 with XC16-50mm f3.5-5.6 OIS - ISO 400 - f4.7 - 1/1250 second
I think I should have tried out the 35mm for aerial photography, but I don't change lenses once I'm airborne for a few reasons, I'm not a fan of loose items in the cabin, especially when we're banking over the ocean and there is no door on my side, loose items tend to leave the helicopter. The other major factor is dirt and dust getting on the sensor or into the camera & lens.
Landscapes: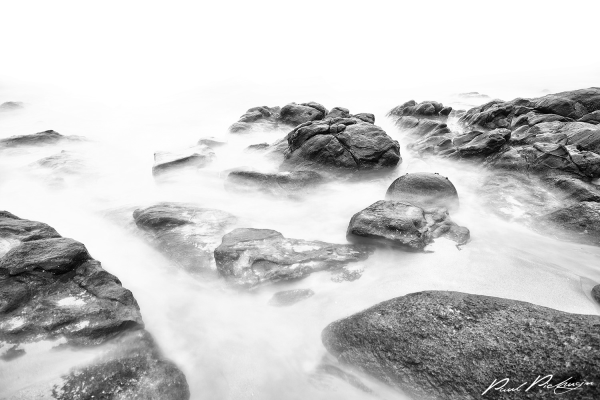 Fujifilm X-M1 with XF14mm f2.8 R - ISO 200 - f4 - 25 seconds
This is where the X-M1 really came in handy, it was easy to set up and use for landscape shots or for scouting reference shots to come back and photograph in better light. I was able to keep it on the seat next to me in the car and pretty much carry it everywhere I went with no hassles. Even on a bike ride, it was easy enough to put into my backpack without the hassle of having 10-15kgs of gear on my back.
Final thoughts:
The only improvements I'd like to see are some sort of remote trigger, either wired or wireless. I'm pretty certain it could even be developed into a firmware update and an additional section in the app for the phone, that way you could trigger the camera with your phone remotely. The other option could be a hot shoe accessory possibly?
The things I liked most, the incredibly quick and accurate autofocus, the weight and size as well as the adjustable screen. I'm going to be continuing to use it for the next little while, I'm hoping to put it through the paces with some video next, a function I haven't used at all yet.
Overall the X-M1 is a great camera, I don't see it replacing my DSLR kit at this stage (maybe the X-Pro 2 when it comes out haha!), but I do see it having a place in my kit as a great walk-around camera. It would certainly be great for street photography as well. I don't think Fujifilm are really targeting the professional market with the X-M1, it looks to be a great step up for someone that is currently using a point and shoot and wants better manual controls and to ramp up their photography.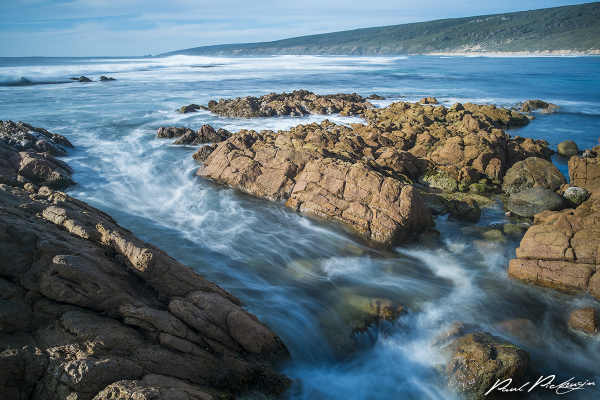 Fujifilm X-M1 with XF14mm f2.8 R - ISO 400 - f4 - 1.3 seconds
With this in mind, I'd highly recommend it for someone who is looking to take their photography to the next level, but doesn't want the hassle and huge expense of a DSLR. It handled everything that I wanted it to and more.
To see more of Paul's photography follow him on his Facebook Page or website.
Comments