In a recent post, we explored the best places for event photography. The post identified zoos, party venues, recreation destinations, and more as the top places event photographers can help create memories with portable solutions and instant photographs.
Zoos, party venues, recreation destinations and the like are all ideal locations for portable event photographers, but how do you know exactly which location is right for your business? Your choice will drive many other decisions, including what time of day to shoot, what props you'll need and which poses to capture.
Here, we've compiled a few things to consider when choosing your primary location for business.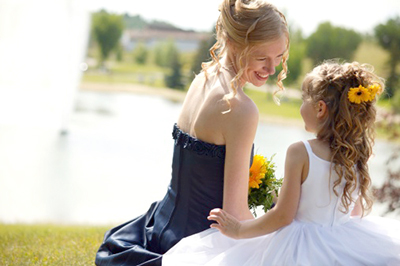 Natural Light: As you know, lighting is one of the most important elements of any photograph, and natural light is often more flattering than artificial light or flash. Natural light not only helps produce photographs that are more realistic and pleasing to the eye, it also preserves subtle textures and creates soft, natural-looking shadows. When debating the location for your portable event photography business, always select a location with plenty of natural light that also has shaded areas to allow you to shoot during the harsh midday sun. (You can also read the post "Shooting in Sunlight: Tips for Getting the Best Shot at Outdoor Events" for tips on taking better photos in sunlight.)
Shelter: Choosing to shoot outdoors can be highly profitable, but it also comes with a certain risk: poor weather. Heavy rain or strong winds can be dangerous for photographers and their equipment. And while it's simple to pack and transport portable event photography equipment like FujiFilm's bizziBOX quickly, poor weather can commence with little warning, leaving you with wet or damaged equipment. Don't be caught off guard by poor weather; choose a shooting location that is close to shelter. It doesn't even need to be a building! Bridges, bandstands and large restaurant awnings can provide sufficient shelter at a moment's notice.
Noise: Crowded places like shopping centers, theme parks and sporting events offer the opportunity to attract several customers in a short period of time. However, choosing a location that is too crowded can be bad for business. Your shots can be ruined by pedestrians wandering into the frame or your subject's inability to hear your direction over a loud throng of observers. Some subjects may even clam up in front of the camera knowing that large groups of people are watching their photo session as they walk by. If you want to take photographs in areas that attract large crowds, try to set up your equipment a good distance away from the beaten track. This way, you'll still attract interested customers, but avoid unwanted distraction and noise.
Accessibility: Accessibility is an important factor to consider when selecting your primary location for portable event photography. You must choose a location that will be easy for you to move your equipment to. The FujiFilm bizziBOX conveniently moves about on wheels, but wheels won't do you much good if you choose a location atop a flight of stairs without an available elevator. You must also think about how easy it is for potential customers to reach you. Are there any barriers to reaching your location? For example, if you're shooting at a new exhibit at the zoo, there may be restrictions (like paying an additional sum of money) to see the exhibit. You want to choose a location that is easily accessible for all potential customers.
No matter the location you choose, portable event photography equipment like FujiFilm's bizziBOX will help you create a lasting memory for your customers and help you earn extra revenue.
To learn more about portable event photography solutions, like the bizziBOX, contact Fujifilm today.